At Honey Bee Plumbing, safety is our utmost priority. We understand that it's necessary to give our clients, their families, and our employees the assurance that we comply with the latest COVID-19 measures during these trying times. By doing so, we can help ensure that we don't contribute to the infection while we continue to offer our dedicated services on the ground.
Routine Testing Procedures
Upon discussion with the team, each member has agreed to participate in routine self-testing with the BinaxNow™ antigen kit authorized by the FDA for emergency use. We implemented the routine BinaxNow test on the 8th of September and continue to maintain regular testing every Monday, Wednesday, and Friday.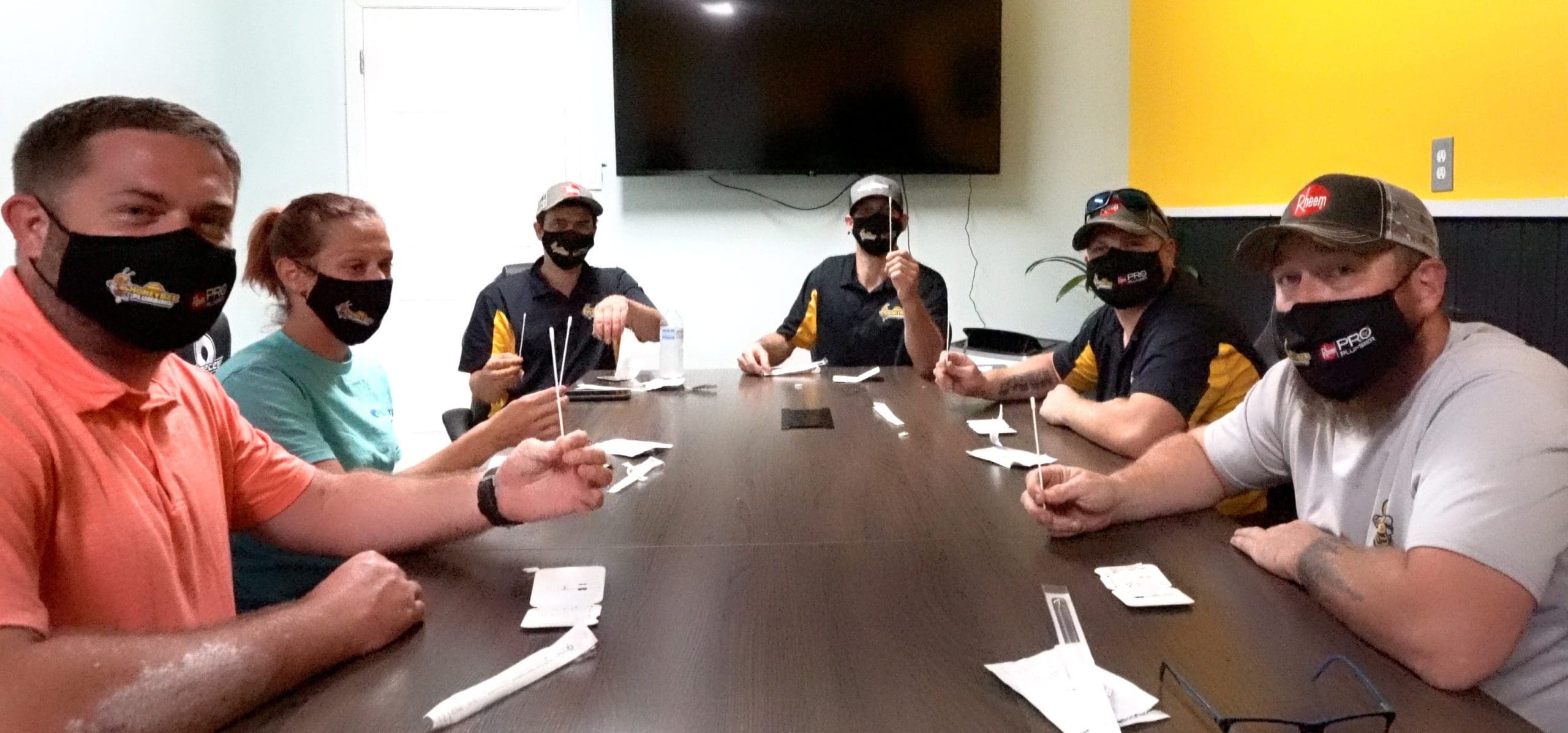 The BinaxNow™ antigen self-test is a lateral flow immunoassay that provides qualitative detection if nucleocapsid protein antigen from SARS-CoV-2. Through the comprehensive BinaxNow™ method, we can accurately identify traces of the SARS-CoV-2 virus in symptomatic and asymptomatic carriers.
How it Works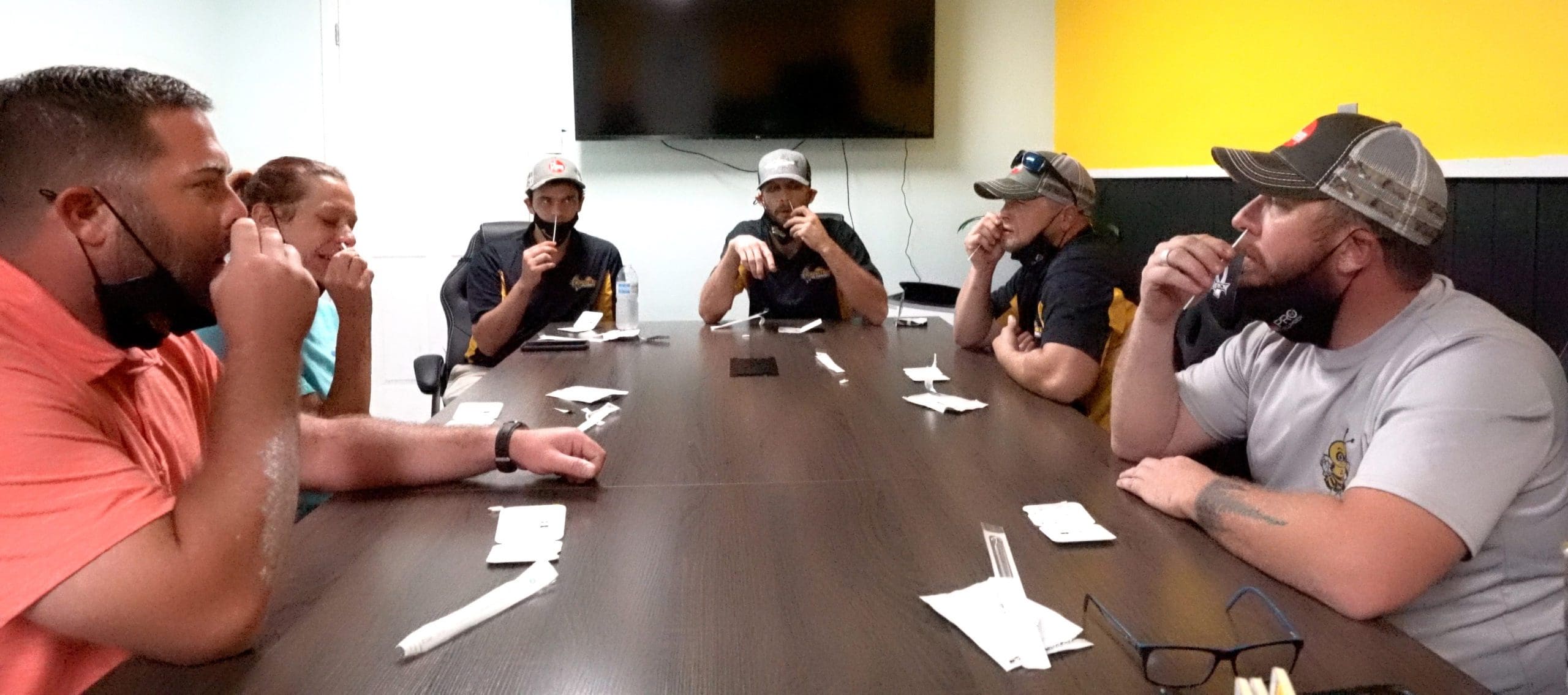 For every BinaxNow™ test, we will collect nasal swab samples from each team member and add extraction reagent from the kit. We will then insert the combination into a test card, rotate it, and align it against a test strip.
Results for each test will become visible within 15 minutes of the process, with pink or purple lines representing a positive while a negative reading shows no markings. We will ensure that all Honey Bee Plumbing technicians pass the test before deploying them f0r site visits.
Tireless Dedication to Service and Safety
The Honey Bee Plumbing team remains dedicated to offering friendly and quality service regardless of the immediate situation. Our team believes it's our utmost duty to provide every client with peace of mind while we visit each site to fulfill their plumbing needs.
Reach out to our diligent team for an estimate now, and enjoy the most professional plumbing service when you need it, without a doubt or worry.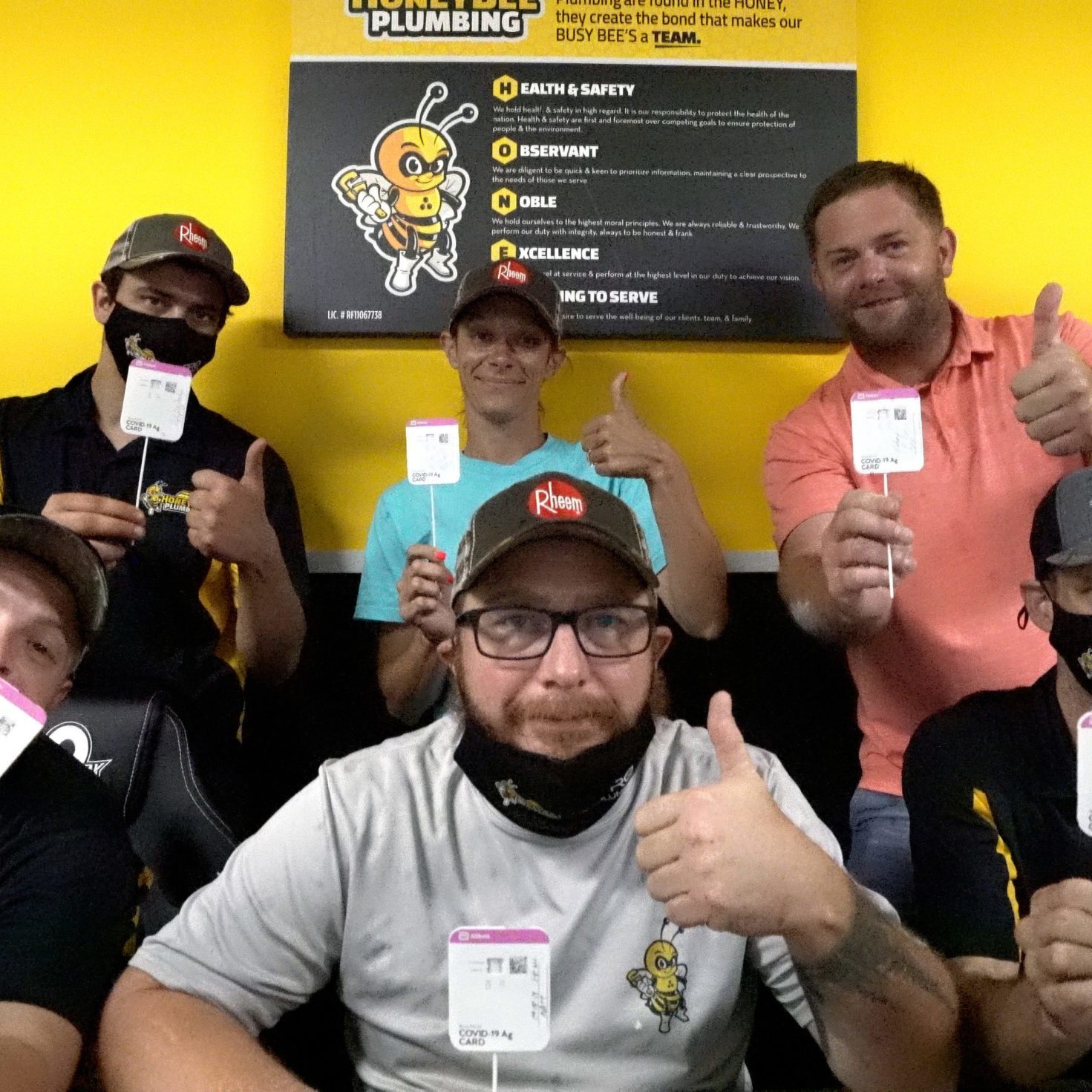 Posted in
Baker, FL
,
Cantonment, FL
,
Century, FL
,
Chumuckla, FL
,
Crestview, FL
,
Destin, FL
,
Fort Walton Beach, FL
,
Gulf Breeze, FL
,
Holt, FL
,
Jay, FL
,
Milligan, FL
,
Milton, FL
,
Navarre Beach, FL
,
Navarre, FL
,
Niceville, FL
,
Pace, FL
,
Pensacola Beach, FL
,
Pensacola, FL
,
Perdido Key, FL
,
Shalimar, FL
,
Valparaiso, FL
|
COVID-19
,
plumbing
,
Precatuions
,
professional
,
safety