Water Line Repair & Installation
Water Line Repair and Installation
It takes a professional plumber to perform water line repair and installation services correctly, it makes sense for you to find an experienced person for your job. When plumbers install water lines, they must make careful plans that help them avoid existing pipes, electrical lines, and other objects in and around homes.
Water line repair services also require extensive planning. Hiring the wrong person could lead to mistakes that cost a lot of money to fix.
Signs You May Have a Broken Water Line
Water line repair jobs can be intimidating. You may be tempted to avoid a potential problem for fear of such a big job. But Honey Bee Plumbing experts can soothe your pain and ease your wallet. We know what we're doing, and we make the process as painless as possible. So, don't ignore signs of a water line issue. Delaying repairs will only make the problem bigger, and resolution, more expensive.
Are you dealing with any of the following issues?
Low water pressure
Noises from your pipes - whistling, bubbling and/or banging
No water access
Unexplained pools of water around your property
Soggy, boggy lawn
Wet spots around your toilets, sinks, or tubs
Increased water bills
Unpleasant odors
Discolored water
Damp drywall or wet ceiling rings
Foundation cracks
Visible rust
Flooding and property damage can escalate when a water line problem goes unattended. Your water bill continues to rise. And when you finally do seek repair, the bill may be overwhelming.
Water Line Repairs
Before water line repairs can happen, plumbers need to know what has happened to the pipe. Honey Bee Plumbing uses the latest plumbing techniques to diagnose water line problems and determine how to repair them.
Without the right equipment and training, a plumber could do more damage to your pipes while diagnosing the issue.
Water Line Installation Services
Water line installation can take a lot of hard work and planning. The installation process often means digging up portions of your yard, so it's important to find a professional that takes the job seriously. Otherwise, the plumber could damage your property during the water line installation.
Honey Bee Plumbing always uses the less intrusive installation methods for water lines. Depending on your property, plumbers may find ways to install water lines without digging a large hole in your yard.
Honey Bee Plumbing Guarantees Your Satisfaction
When you choose Honey Bee Plumbing, you always get a one-year warranty on parts and labor. If something breaks within a year, we'll fix it for free. We also offer a 100% satisfaction guarantee to make sure every job meets your expectations.
Contact Honey Bee Plumbing today to get an estimate for your water line installation or water line repair job.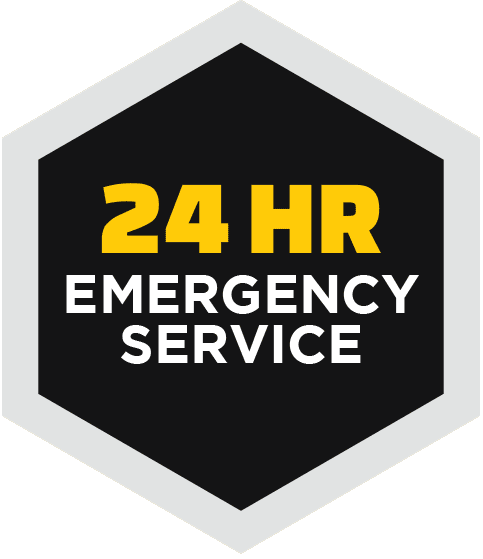 24 Hour Emergency Service