Grinder Pumps & Lift Station
Florida Grinder Pumps & Lift Station Installation & Repair
Lift stations are essential to many sewage management systems. Your grinder pump resides in the lift station, also called a sewage pump station. Together, this powerful equipment removes waste and maintains hygienic conditions.
A breakdown can wreak havoc and lead to health hazards. Our experts have experience in the maintenance and repair of these systems. We can troubleshoot the problem. And we'll fix the issue to prevent dangerous sewage backups.
When faced with a grinder pump or lift station malfunction, you need a professional with specialized training for this type of equipment. Honey Bee Plumbing has this expertise. We help Florida home and business owners get their equipment back in working order. Our plumbers are also skilled in the installation of grinder pumps and lift stations.
Grinder Pump Basics
These devices safely move wastewater into the local main sewer line. Grinder pumps are vital when your property is beneath the main lines. They work against gravity to direct wastewater from your washing machine, toilets, and other plumbing to where it needs to go. Waste from your plumbing flows into a tank. When it's full, the pump grinds the waste and propels it uphill into the city's sewer system.
Lift Station Overview
Most of today's lift stations are submersible. They have a smaller carbon footprint and lower health and safety risks. Submersibles are more cost-effective than the older, traditional dry-well stations. At Honey Bee Plumbing, our team stays up-to-date on important plumbing advancements. We understand the workings of these popular wastewater stations.
Our Expert Services Resolve Costly Problems
Honey Bee plumbers are adept at diagnosing issues and fixing lift station problems. Some common issues include the following:
Large debris clogging the lines

Grinder pump wear and tear

Poor parts and control system maintenance

Control panel failure

Autodialer malfunction

Clogged effluent filters

Structural issues
No matter what the problem is, we're prepared to fix it.
Lift Station And Grinder Pump Installation
Is your property's low-lying position causing wastewater disposal problems? Reap the benefits of a sewage pump station. Talk to our pros about the advantages of installing a lift station. We'll provide a competitive quote and perform work backed by experience and skill.
Rely On The Honey Bee Plumbing Guarantee
Don't rely on just any plumber when your Florida lift station or grinder pump isn't functioning properly. Choose a plumbing company that installs, maintains, and repairs these systems on a regular basis. Because specific knowledge of these complex systems is required. We have that. Plus, we stand behind our work with a 100% satisfaction guarantee. We're so confident about our services that we give you a one-year warranty. If something goes wrong during the 12 months after our installation or repair work, we'll fix it at no cost to you!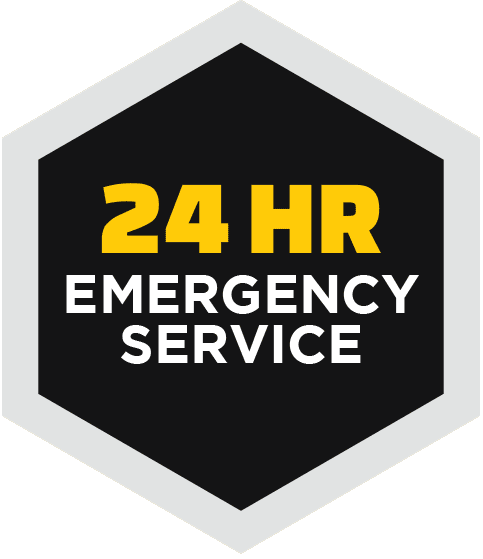 24 Hour Emergency Service