Water Filtration & Treatment
Although most cities in the United States have clean drinking water, several areas have discovered that their water isn't as pure as people thought. Even water samples from large, developed cities like Dallas show dozens of contaminants.
Since you can't trust your city's water purification system, it makes sense to protect your family with water filtration installation that purifies the water coming into your home. After you get a system installed, you will also need water filtration maintenance that ensures the quality of your water.
Water Filtration Installation From Honey Bee Plumbing
Several types of water filtration systems can give you cleaner water that helps keep your family healthy. Some of the most popular systems include:
Reverse osmosis filters that remove parasites, viruses, and pollutants.
Ultraviolet water purifiers that kill parasites, viruses, and bacteria.
Activated carbon filters that remove chlorine and volatile organic compounds.
Activated alumina filters that remove chemicals like fluoride and arsenic.
Honey Bee Plumbing has experience installing a wide range of water filtration systems. Our plumbers can help you decide which option matches your needs and budget. Then, we can provide the water filtration installation services you need to keep your water as pure as possible.
Water Filtration Maintenance to Keep Your Water Clean
Like all equipment, water filtration systems become less effective over time. Depending on the types of system you have, age may cause inefficient or inadequate filtration. Regular water filtration maintenance will keep your system in top condition so it can do its job.
Honey Bee's plumbers are trained to diagnose problems with water filtration systems and provide the most effective maintenance services.
Don't let an aging system jeopardize your health when basic water filtration maintenance can solve the problem.
Honey Bee Plumbing Can Help Keep Your Water Clean
Honey Bee Plumbing does everything possible to give you the water filtration installation and maintenance services that you need. We offer a one-year warranty on parts and labor. If your filtration system experiences any problems within the first year, then we will fix it for free.
Honey Bee Plumbing also has a 100% satisfaction guarantee. If you're not happy with the services you get, then we will find a way to make the situation right for you.
Schedule a consultation with Honey Bee Plumbing today so you can learn more about your water filtration installation and maintenance options.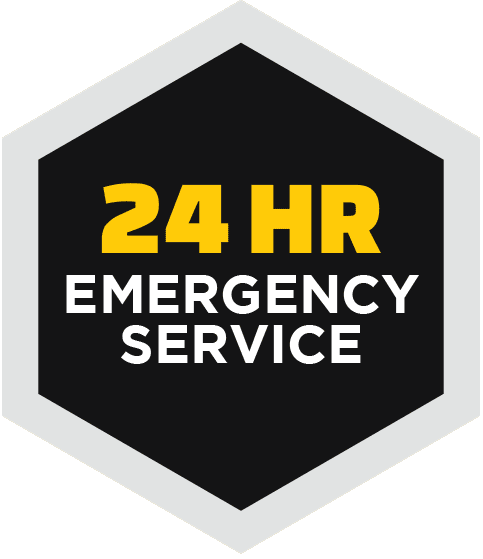 24 Hour Emergency Service