Leaking pipes can cause a lot of problems for your family and home. Leaks promote mold growth that can cause asthma, respiratory infections, sinus congestion, and other allergy symptoms. When it comes to your house, leaky pipes can ruin floors, cabinets, walls, and appliances.
Professional leak detection and leak repair can protect your property and family. Before you hire a plumber, though, you should make sure the company you choose offers the right service for your situation.
Leak Detection From Honey Bee Plumbing
Leak detection isn't always as easy as finding a wet pipe. Most of your home's plumbing is located behind walls, which often makes it difficult to pinpoint a leak's source.
Unfortunately, hidden links usually have more time to damage your home. If the leak isn't apparent, then you may have trouble finding it.
Professionally equipped plumbers have several options for finding hidden leaks. For instance, they may use ultrasonic leak detectors to find the specific location of your leak.
Honey Bee Plumbing equips its employees with advanced tools that make leak detection relatively simple.
Leak Repair Services From Honey Bee Plumbing
If your home's plumbing has a leak, then you will need to have a pipe or other piece of equipment repaired.
The type of leak repair that Honey Bee Plumbing provides will depend on your situation. A home with copper pipes will need different leak repair services than a home with PVC pipes. An experienced plumber will know how to approach each type of plumbing problem to get the best results.
Honey Bee Plumbing Leak Detection and Repair
When you choose Honey Bee Plumbing, you know that you will get the leak detection and repair services that you need. Honey Bee Plumbing gives you a one-year warranty on parts and services. If your leak returns within a year, then our Honey Bee plumbers will fix the problem for free.
Honey Bee Plumbing also offers a 100% satisfaction guarantee. If you're not completely satisfied with the leak repair and detection services that you get, then Honey Bee Plumbing will find a better solution to your problem.
Don't trust your home and health to amateurs. Hire a professional plumber when you suspect that you have a leak somewhere in your plumbing.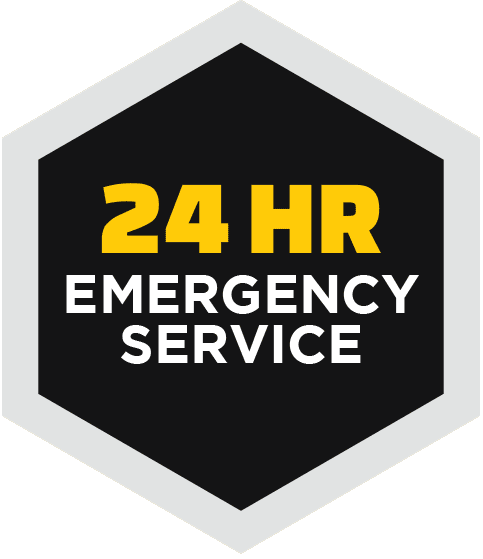 24 Hour Emergency Service