Toilet Repair & Installation
Toilet installation often takes more work than homeowners realize. Which is why you should make sure you find an experienced professional for toilet repair and installation. The job can also create a big mess, especially when installing a new toilet on tiled floors.
Toilet repairs can also come with unexpected surprises that are best left to professional plumbers.
Toilet Installation Services From Honey Bee Plumbing
Toilet installation requires much more than swapping a new toilet for the old one. Honey Bee Plumbing takes time ensuring that:
Toilets connect to sewage drains properly.
Bolts and flanges hold toilets to the floor.
Toilets have level surfaces that prevent rocking.
These steps help ensure that your toilet stays in place and doesn't experience leaks that could damage your subfloor. If you don't hire an experienced plumber, then you may not get the right services to protect your home and comfort.
Toilet Repair Services From Honey Bee Plumbing
Over time, toilets can develop a number of issues that require attention from a professional plumber. Some of the most common problems that need toilet repairs include:
Tanks that fill slowly.
Sluggish flushing caused by a clog.
Clogged toilets that will not flush.
Leaking water tanks.
Weak flushing that forces people to flush more than once.
Plunging a toilet might resolve some problems in the short-term, but you need a plumber for long-term toilet repairs that will keep your equipment in good condition and prevent damage to the rest of your house.
Honey Bee Plumbing Toilet Repair and Installation Services
Honey Bee's professional, insured plumbers can provide the toilet repair and installation services you need.
When you choose Honey Bee Plumbing, you get a one-year warranty on parts and services. If any of the parts we use to install or fix your toilet fail within one year, we'll solve the problem for free.
Toilets play a crucial role in modern comfort and sanitation. Contact Honey Bee Plumbing to make sure you get the toilet installation and repair services you deserve.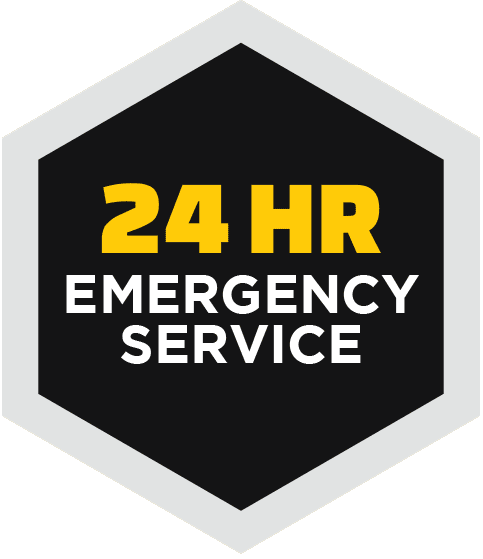 24 Hour Emergency Service