Gas Line Repairs and Installation
Honey Bee Plumbing – Gas Repairs & Installation
Our service experts know what they're doing, so they remain cautious during gas line repairs and installation projects without letting worry get in the way of doing the job right.
Custom Fits For Every Gas Installation And Repair Project
Your water heater's pipes and other connections have precise sizes. Trying to use a connection that's a little too small or large won't work. In fact, it could cause a gas leak that jeopardizes your family's health.
Honey Bee Plumbing custom fits and threads all pipes to match your equipment perfectly. With a custom installation or repair, you don't have to worry about gas leaks and other problems.
Gastite FlashShield Helps Protect Your Home
Honey Bee Plumbing uses Gastite FlashShield to give your family and home even more protection. FlashShield is made from the flexible mesh material that engineers use to protect airplanes from lightning. When used in new installations, line replacements, and additions, FlashShield helps prevent corrosion, electrical sparks, and gas leaks. If lightning strikes your house, FlashShield will prevent a gas fire.
All of Honey Bee's Plumbers have been certified by Gastite to use FlashShield, so you get expert installation that adds protection to your home.
Underground Installations That Won't Ruin Your Yard
Installing or repairing an underground gas line often requires digging up a large portion of your yard. Depending on the line's location, plumbers may even need to remove sections of your sidewalk and driveway.
Honey Bee Plumbing minimizes damage to your property by boring under driveways. Our plumbers also try to keep your yard intact by digging cautiously, treating the property as if it were their own, and cleaning up when they're done.
Schedule Your Gas Repairs And Installations With Honey Bee Plumbing
Honey Bee Plumbing offers a 100% satisfaction guarantee that ensures our work exceeds your expectations. We work closely with local authorities and utility providers to ensure the safety of our gas repairs and installations.
Schedule your gas repairs and installations with Hone Bee Plumbing today. We'd love to give you a price quote and schedule a convenient time to visit your home.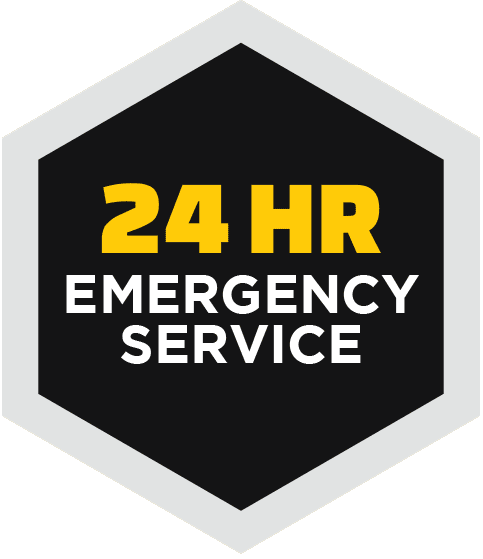 24 Hour Emergency Service