New Construction and Remodeling
Plumbing Services for Residential New Construction & Remodel
Building a new home takes a considerable amount of planning and coordinating with other professionals. When a plumber tackles a new construction plumbing install, the person has to work with local authorities to meet building codes, talk to the local electric company about where they plan to bury lines, and follow a step-by-step process that supports the building's construction schedule.
To get a reliable new construction plumbing installation, you should consider hiring a company that can put several plumbers on the job. Honey Bee Plumbing has experienced professionals that can provide all of the services you need for a building's plumbing.
Installing Sewage Drains
Installing sewage drains as soon as possible usually makes it easier for plumbers to do the job correctly without interrupting other aspects of the construction. After all, this part of the process involves digging a trench for your sewage drain and connecting your home to the city's sewage system.
Installing a Water Supply
Before the walls go up in your new home, Honey Bee Plumbing will install the new home's water supply. For most homes, this process includes adding pipes inside walls and floors before connecting to the municipal water source.
An advantage of building a new home is that you can have pipes installed where you want them. Your plumber will work with you and the construction company to position pipes for bathrooms, kitchens, and other parts of the house.
Connecting Plumbing Fixtures
Large fixtures, such as bathtubs and showers, are difficult to carry through doors. Connecting them to the new home's plumbing before the construction company finishes building walls makes it easier for you to get the fixtures you want.
Honey Bee's Plumbing Install Services
Don't take any risks by hiring an amateur plumber for your new home. Honey Bee Plumbing ensures that you get the services and equipment that your residential building needs.
Our 100% satisfaction guarantee means we try to exceed your expectations. We also give you a one-year warranty on parts and labor. If anything goes wrong with your new plumbing, we will fix it for free.
Before you hire someone for your new construction or remodel plumbing install, get a price estimate and consultation from Honey Bee Plumbing.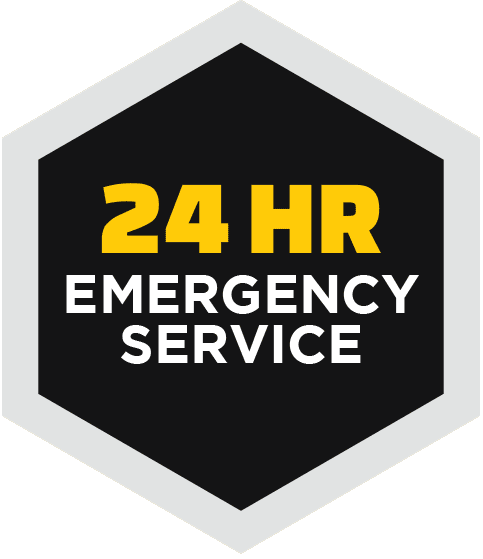 24 Hour Emergency Service