Faucet Repair and Installation
Most people don't think about their faucets or faucet repairs until something goes wrong. Poor flow can make daily cleaning a frustrating task. Leaks can cause even bigger problems by ruining wood and encouraging mold growth.
Choosing professional faucet repair and installation services from Honey Bee Plumbing will help you avoid common issues that homeowners experience.
Professional Faucet Installation
At first, installing a new faucet may seem like an easy chore. During the faucet installation process, though, people can run into a variety of problems. Professional faucet installation addresses any problems that arise so you can enjoy a reliable source of water.
When professional plumbers install faucets, they check all of the pipes to make sure they fit perfectly. They also use specialized tools to tighten fixtures.
Honey Bee Plumbing even gives you a one-year warranty on parts and labor. If your faucet leaks, Honey Bee Plumbing will correct the installation for free.
Faucet Repair Eliminates Leaks
Any type of water leak can cause serious damage to a home. With faucets, leaks can occur in several places, including the handle and pipes hidden under the sink.
Hidden leaks pose the biggest concern for homeowners. When you can't see a leak, the water has a chance to damage your cabinets, flooring, and walls.
Faucet repair may require replacing O-rings, removing old pipes, or correcting a variety of other issues that can make faucets ineffective.
Honey Bee Plumbing can do more than stop leaks. Our Honey Bee plumbers can also eliminate drips, noises, low water pressure, and spray misting from your faucet.
Get the Best Faucet Repair and Installation Services
When you need faucet installation or faucet repair services, it's best to call a professional that has years of experience. Honey Bee Plumbing plumbers know how to address all of your faucet repair and installation needs.
Before you hire a plumber, schedule a consultation with Honey Bee plumbing. We'll send one of our plumbers to your home to inspect the project and give you a price quote. Once you approve, we can install or repair your faucet quickly.
You always get a 100% satisfaction guarantee from Honey Bee Plumbing. If you're not completely satisfied with the service you get, we'll find a way to make it right.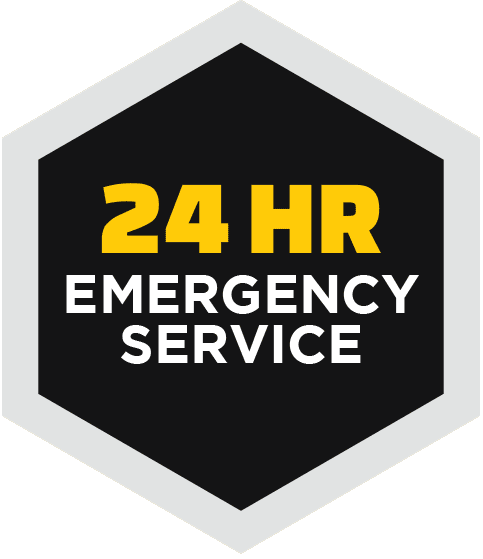 24 Hour Emergency Service