Prepare for the Holiday Season
There isn't any time of the year quite like the holiday season for Honey Bee Gas Services. We are all crunching on time, trying to prepare gifts, decorate home interiors, and prepare our patios for guests. Amidst the festivities, we mustn't forget the importance of safety and properly functional gas and water pipes. As you prepare to welcome guests, ensure that your pipes are free from leaks. Seasonal changes wear out drainage and gas connections, making routine checks essential.
The Importance of Maintenance and Repairs
As the chilly season begins, we tend to spend most hours indoors entertaining guests and cooking for the family. The influx of activities in homes during this season can wear down your old gas systems. As a result, valves can fail, and pipes can break, causing leakages. We need to ensure that fixtures, gas pipes, and water heaters are in good shape.
Gas and water heater pipes require proper maintenance and repairs. You may need plumbing professionals to carry out thorough inspections when checking for:
Old and dilapidated valves
Debris build-up
Weak spots in pipes that can lead to cracks
Water heater heating elements
General drainage maintenance
With more people running your showers, heaters, sinks, dishwashers, and toilets, your plumbing systems can take a beating if they haven't had decent maintenance for a while. Make sure you give your family and guests a proper holiday by undertaking routine checks and repairs.
Honey Bee Gas Services: Your Go-to Solution
Plumbing problems can easily ruin the fun and memorable moments with your family. Honey Bee gas services ensure that your pipes can run to full capacity without developing any issues. We provide emergency gas leak and detection services to ensure your family has a good time.
Gas Pipe Options: Galvanized, Underground P.E. Pipe, and CSST Pipe
As a homeowner, it's essential to know your options when it comes to gas piping. Three popular choices are galvanized pipes, underground P.E. (polyethylene) pipes, and CSST (corrugated stainless steel tubing) pipes, such as Gastite FlashShield. Each option has its benefits and drawbacks, and choosing the right one for your home depends on your specific needs and preferences. To learn more about Gastite FlashShield, visit their website.
Trust Honey Bee Gas Services
For professional gas installation and repair services, trust the experts at Honey Bee Plumbing. Check our website for more information on our services: https://www.plumbingbees.com/gas-installation-repair/. Ensure your home is safe and efficient this holiday season by scheduling an inspection and addressing any gas-related concerns with our experienced team.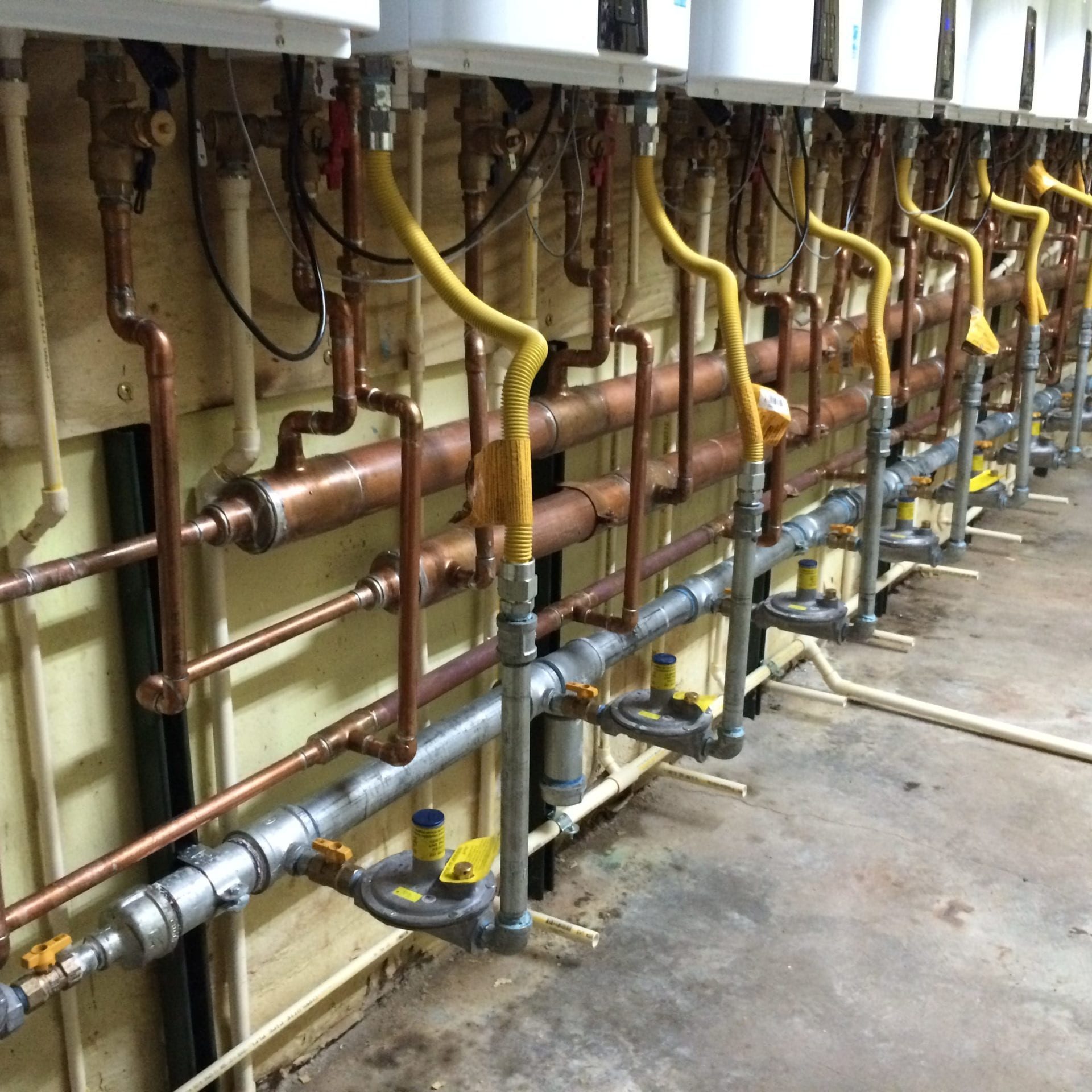 Posted in
Baker, FL
,
Cantonment, FL
,
Century, FL
,
Chumuckla, FL
,
Crestview, FL
,
Destin, FL
,
Fort Walton Beach, FL
,
Gulf Breeze, FL
,
Holt, FL
,
Jay, FL
,
Mary Esther
,
Milligan, FL
,
Milton, FL
,
Navarre Beach, FL
,
Navarre, FL
,
Niceville, FL
,
Pace, FL
,
Pensacola Beach, FL
,
Pensacola, FL
,
Perdido Key, FL
,
Plumbing
,
Plumbing Professionals
,
Shalimar, FL
,
Valparaiso, FL
|
Gas Services
,
holiday season
,
maintenance
,
repairs
,
safety
,
water pipes