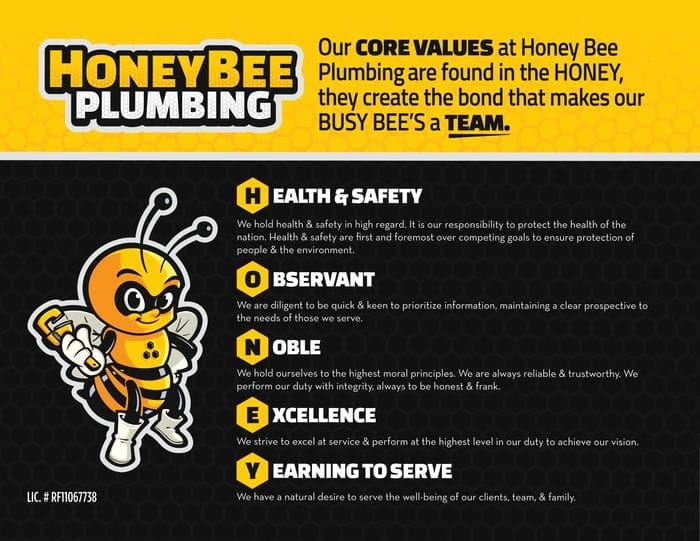 Spring is an excellent time to take on cleaning projects, organize your home, and review your home maintenance schedule. If you're feeling busy like a bee caring for your property, turn to Honey Bee Plumbing in Milton, Florida, for year-round maintenance and plumbing services. Learn more about our services and find out how you can join The Honeycomb Care Club to care for your home plumbing system.
The Honeycomb Care Club Advantage
A fully maintained plumbing system is essential for a healthy, safe home. We value your family's health and safety as one of our key priorities. Here are a few safety benefits you can enjoy through our scheduled maintenance services:
Leak-free water and drainage lines
Consistent hot water
Energy-efficient appliances
State-of-the-art filtration and water treatment system
Maintenance and remodeling of stunning fixtures
Our Care Club offers peace of mind to homeowners. While we're always ready to schedule a single service call, being part of our scheduled service community means consistent inspections, preventative maintenance, and professional care. Breathe easy this spring knowing your plumbing system is maintained by locally licensed and insured experts.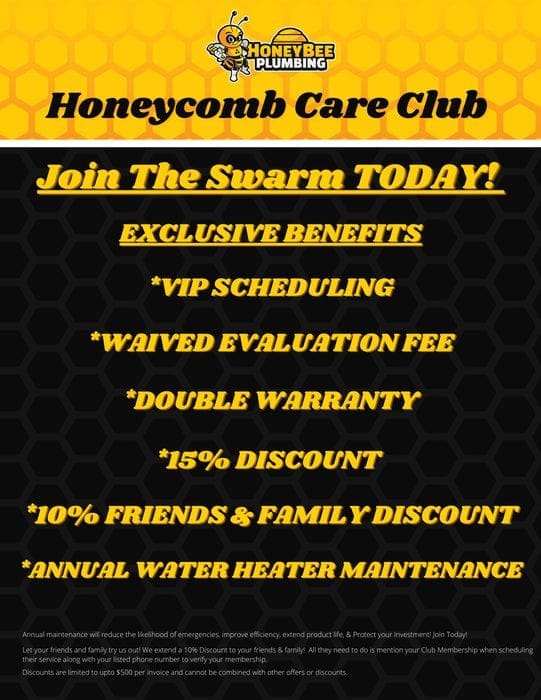 Our HONEY Guarantee
We treat you and all of our clients like our own family. Here are the core values of our team that help us create buzz-worthy solutions:
Health and safety
Observant
Noble
Excellence
Yearning to serve
When you join The Honeycomb Care Club, you can enjoy these guarantees in routine, cost-effective scheduling. You'll never have to keep track of water treatment maintenance schedules, check your plumbing system for leaks, or perform other frustrating maintenance plumbing tasks on your own again.
Choose Your Local Busy Bees
Just ask your neighbors and friend in the Milton, Florida, area to see how we compare. Check out our customer reviews to see how we provide services that leave our customers buzzing with happiness. Schedule a service today or call us to kick off your spring cleaning by joining The Honeycomb Care Club at Honey Bee Plumbing.

Posted in
Baker, FL
,
Cantonment, FL
,
Century, FL
,
Chumuckla, FL
,
Crestview, FL
,
Destin, FL
,
Fort Walton Beach, FL
,
Gulf Breeze, FL
,
Holt, FL
,
Jay, FL
,
Milligan, FL
,
Milton, FL
,
Navarre Beach, FL
,
Navarre, FL
,
Niceville, FL
,
Pace, FL
,
Pensacola Beach, FL
,
Pensacola, FL
,
Perdido Key, FL
,
Shalimar, FL
,
Valparaiso, FL
|
honey comb care club
,
local business
,
maintenance
,
plumbing
,
professional