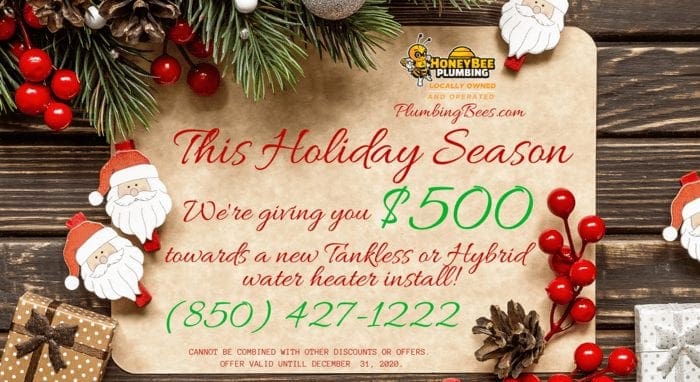 When the temperature starts dropping, don't wait until it's too late to make sure that your water heater is working properly. Your water heater is one of the most important appliances in your home. Many homeowners often neglect regular maintenance on their water heater.
Water heaters are used every day, they require regular maintenance to prevent many common water heater problems. While many problems are minor and can be easily fixed, without regular water heater maintenance, your water heater can experience significant damage.
The Importance of Water Heater Maintenance
 If you've ever had problems with your water heater and tried to diagnose the problem yourself, you likely realized how difficult and frustrating it could be to troubleshoot. Some common problems can be caused by one of several issues, so properly diagnosing the issue can be hard if you're not an expert.
Homeowners rely on our well-trained Honey Bee plumbers. Our experienced and knowledgeable professionals can diagnose a water heater to determine exactly what type of repair it needs.
It is important to make sure your water heater is working properly and at its best performance during the winter weather. Hire a professional to get an accurate diagnosis that makes the problem easier to solve.
Contact us today for water heater repair or installation and stay warm this winter!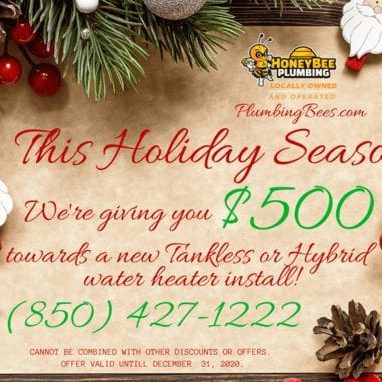 Posted in
Baker, FL
,
Cantonment, FL
,
Century, FL
,
Chumuckla, FL
,
Crestview, FL
,
Destin, FL
,
Fort Walton Beach, FL
,
Gulf Breeze, FL
,
Holt, FL
,
Jay, FL
,
Milligan, FL
,
Milton, FL
,
Navarre Beach, FL
,
Navarre, FL
,
Niceville, FL
,
Pace, FL
,
Pensacola Beach, FL
,
Pensacola, FL
,
Perdido Key, FL
,
Shalimar, FL
,
Valparaiso, FL
|
repair
,
water heater