The beauty of Northwest Florida, where Honey Bee Plumbing proudly serves
Exceptional Water Heater Services in Gulf Breeze, Navarre, Milton, and Pace, FL
A well-maintained and efficient water heater is essential for homeowners in Gulf Breeze, Navarre, Milton, and Pace, FL. Proper maintenance, timely repairs, and knowing when to replace your water heater can make all the difference in ensuring a comfortable, energy-efficient home. In this insightful guide, we will explore the nuances of water heater care, including maintenance, repairs, replacements, and the various types available. At Honey Bee Plumbing, we can take care of all your needs to repair, replace, or install the water heater of your dreams.
Water Heater Maintenance for Longevity
Regular maintenance is crucial for extending the life of your water heater and ensuring optimal performance. Follow these essential maintenance steps:
Inspect and test the pressure relief valve and drain the tank at least once a year.
Examine the anode rod for corrosion every two years or sooner if needed.
Insulate the pipes and tank to improve energy efficiency and prevent heat loss.
For expert assistance with water heater maintenance, Honey Bee Plumbing's water heater repair and installation services are your go-to solution.
Repair or Replace: Making the Right Decision
Water heaters can exhibit several issues, such as inconsistent hot water supply, unusual noises, or leaks. When faced with these problems, consider the following factors to decide whether to repair or replace your water heater:
Age: Water heaters typically last 10-15 years. If yours is older than this, it might be time to consider a replacement.
Efficiency: Upgrading to a newer, energy-efficient model can lower your utility bills and be more environmentally friendly.
Repair frequency: If your water heater requires frequent repairs, it might be more cost-effective to replace it with a newer model.
At Honey Bee Plumbing, our professional plumbers can help you make the right decision with our water line repair and installation services.
Calling a Professional Plumber: When and Why
Enlist the help of a professional plumber if you encounter any of the following issues:
Leaking water heater, which may lead to water damage and mold growth.
Inconsistent water temperature, possibly due to a malfunctioning thermostat or heating element.
Unusual noises coming from the water heater, which may indicate sediment buildup or other internal problems.
Difficulty draining the tank, which could be a sign of a blockage or faulty valve.
Honey Bee Plumbing's expert technicians are ready to assist you with any water heater issue. Our gas installation and repair services can help ensure a safe and efficient solution to your problems.
Exploring Different Types of Water Heaters
There are various water heater types, each with its own fuel source and configuration:
Fuel Source: Natural gas, propane, and electric are popular options for water heaters.
Tank, tankless, and hybrid: Tank water heaters store a large volume of hot water, while tankless models heat water on demand. Hybrid water heaters merge the benefits of both tank and tankless systems, providing energy efficiency and a constant supply of hot water.
With Honey Bee Plumbing's extensive knowledge and experience, we can guide you in selecting the perfect water heater for your home in Gulf Breeze, Navarre, Milton, or Pace, FL.
In conclusion, regular maintenance, timely repairs, and knowing when to replace your water heater are essential for homeowners in Gulf Breeze, Navarre, Milton, and Pace, FL. By understanding the different types of water heaters available and when to call a professional plumber, you can ensure that your home's hot water supply remains consistent and efficient. Trust Honey Bee Plumbing for all your water heater needs, and experience the exceptional service that sets us apart.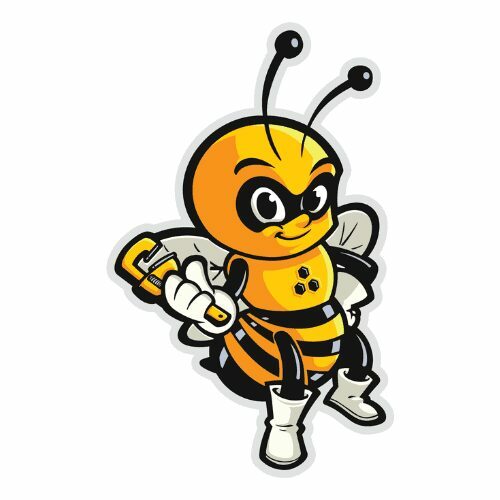 Posted in
Uncategorized
|
electric
,
FL
,
Gulf Breeze
,
hybrid
,
maintenance
,
Milton
,
Natural Gas
,
Navarre
,
Pace
,
propane
,
repair
,
replacement
,
tank
,
tankless
,
water heater